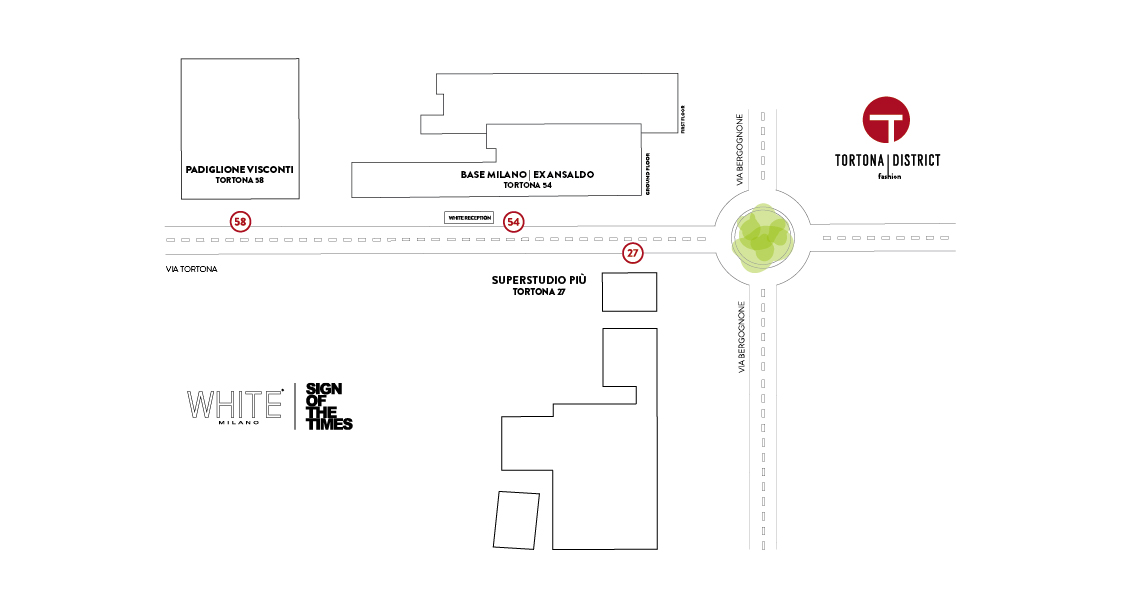 Being present in the four Milano Fashion Weeks – WHITE Womenswear in September and in February and the new format WHITE RESORT in June, WHITE Sign of the Times has transformed via Tortona in the iconic Fashion District it is today, spreading across different locations:
Tortona 27 | Superstudio Più
Tortona 54 | BASE – Ex Ansaldo
Tortona 58 | Padiglione Visconti
Among the many reasons to be at WHITE, there are a special attention dedicated to the selection of the participating contents and companies, the presentation of constantly updated, buyer-oriented projects each edition, a special attention to setups which are always curated to be a showcase and not only a tradeshow and moreover, an always more pervasive and effective communication plan is present, with the aim of supporting WHITE brands on an international level.
WHITE is a unique path for buyers as well as press and new media.
WHITE isn't just a tradeshow, but an omnichannel platform where music, fashion, art, design and hospitality meet.