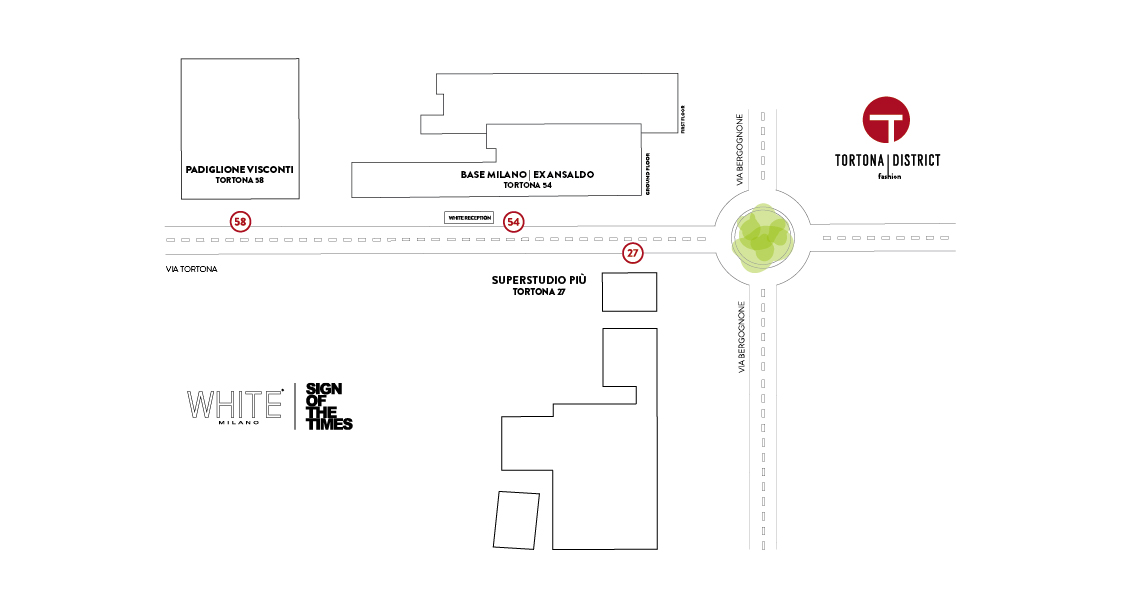 Con la sua presenza durante le quattro Fashion Week milanesi – WHITE moda donna a Settembre e a Febbraio e il nuovo format WHITE RESORT a Giugno – WHITE Sign of the Times ha trasformato via Tortona nell'iconico Fashion District che è oggi, diffondendosi su diverse location:
Tortona 27 | Superstudio Più
Tortona 54 | BASE – Ex Ansaldo
Tortona 58 | Padiglione Visconti
Tra le molte ragioni per essere a WHITE, vi sono una attenzione speciale alla selezione dei contenuti e delle aziende partecipanti, la presentazione di sempre nuovi progetti buyer-oriented ad ogni edizione, una attenzione speciale agli allestimenti che sono sempre curati per essere uno showcase e non solo un salone ed inoltre, è presente un piano di comunicazione sempre più pervasivo ed efficace, il cui scopo è quello di supportare i brands di WHITE a livello internazionale.
WHITE è un percorso unico per buyer e press e nuovi media.
WHITE non è solo un salone ma una piattaforma omnichannel dove si incontrano musica moda arte design e hospitality.